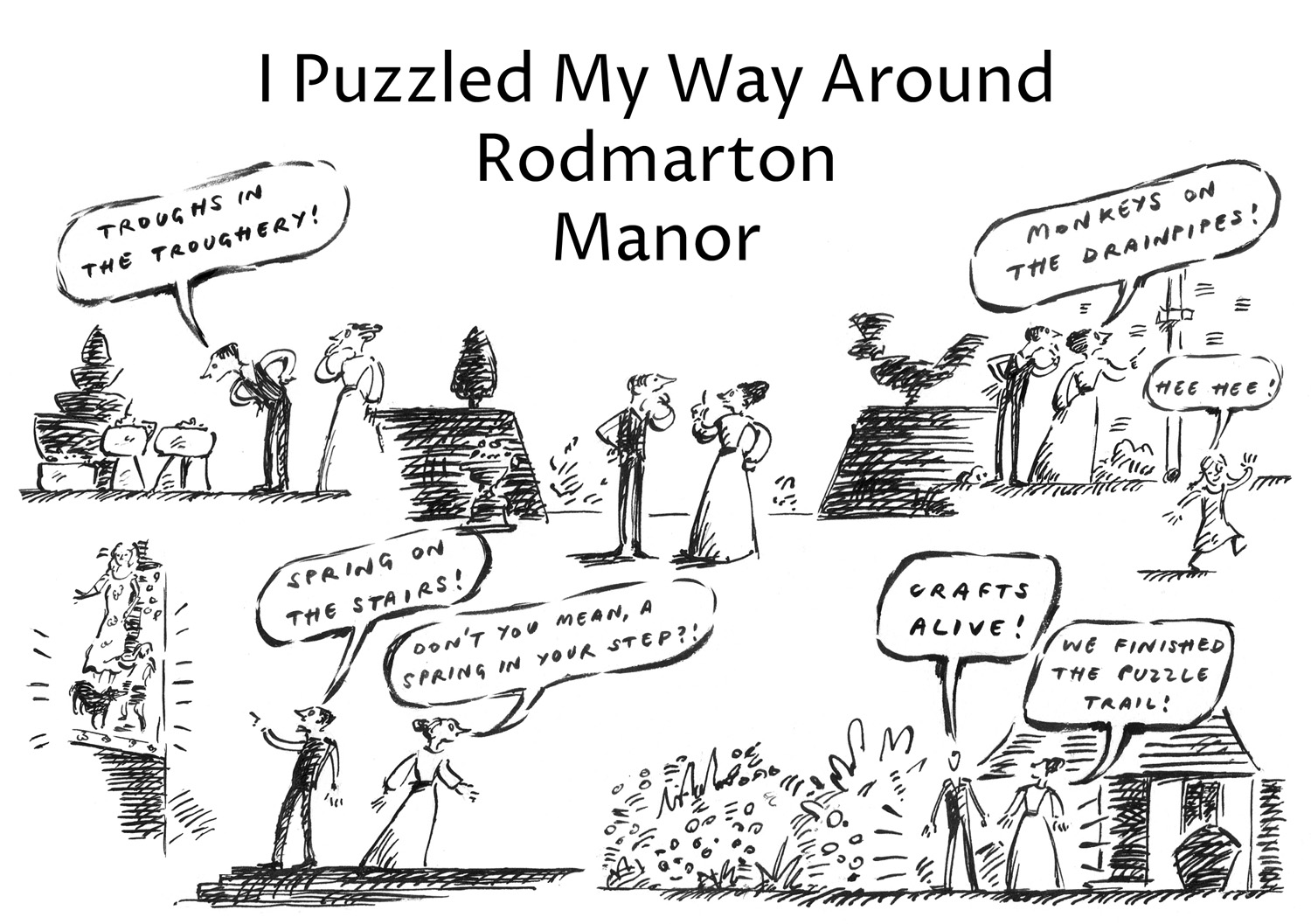 Rodmarton Manor Puzzle trail
This summer I wrote and illustrated a Puzzle Trail around Rodmarton Manor, an Arts and Crafts house in Gloucestershire, as part of the event Crafts Alive: The Gloucestershire Guild at Rodmarton Manor. The trail was designed for adults and children and took visitors around the house and garden, drawing their attention to unusual features and dropping hints in rhyme.
Answers: Mr Punch (in a group of puppets made by William Simmonds of Gloucester); "Peggy" Lambert had a wooden leg; it's a "ha-ha"; a "troughery", a word I have only ever come across at Rodmarton Manor. (Last picture: the puzzle trail leaflets, photo by Liz Lippiatt.)
The trail ended in the Summer House in the garden, where I spent some pleasant hours giving out postcards to the brave souls who'd followed the trail to the end.
(Photo by Bob Fry)
I am currently designing a trail on the theme of endangered animals for the SIT Select festival which takes place in Stroud, Gloucestershire, between 8th and 26th of May. The trail is for children, will feature cardboard cut-outs of animals in shop windows in the town centre and aims to raise awareness of endangered species.
If you'd like me to design a Puzzle Trail for your venue, historic house, garden, town centre, festival – anywhere and anything, really! – please get in touch via the Contact page.